A thorough and effective contribution to 
OUR CUSTOMERS…
FFPS&Com : FireFighting Project, Supervision and Commissioning s.a.r.l is a specialized company in fire protection systems offering a wide range of services focusing on the Oil & Gas field, Power Generation, Water Treatment, Mining and Chemical Industries in which we are handling all the activities related to the Project management, Engineering, Supervision, Commissioning and Maintenance.
Our team is composed of certified-field-service-specialists who work side-by-side on site with our customers during the different steps of the project to ensure the correct practices and deliver the project in a safe, reliable and operational condition with a complete customer satisfaction.
We offer a professional analysis, study and conceptual design to find the correct solutions for consulting engineers and end users.
We believe that human resources are the best asset in any company, regardless the business size and industry. We provide the best professionals, backed with solid years of expertise, experience and knowledge, who can integrate solutions for your business needs.
Our strength is our experience, 20 years in the field.
We provides a full range of services including consulting, engineering, and project management, Our goal is to deliver projects on-time, according to international standards and clients specification.
We are particularly specialized in various fire protection systems for the sectors of energy, oil and gas.
We meet all of the fire protection needs of our customers from conceptual design through commissioning, operation, maintenance, to the testing required to assure compliance with NFPA, International and local codes.
Our services:
Field service
Engineering service
Staffing service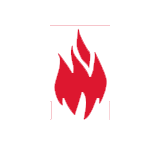 Member of NFPA normalisation comity
The leading information and knowledge resource on fire, electric and related hazard.
NFPA MEMBER : 3168848
Warning
: count(): Parameter must be an array or an object that implements Countable in
/home/clients/f5d4b788c2c8e46c6b084cb81d888db0/web/wp-includes/class-wp-comment-query.php
on line
399